Welcome to the latest instalment of our 'Meet The Team' series, where we introduce you to the people behind the scenes helping our clients at Citizens Advice Bury & Bolton (CABB). In our last instalment we met our Housing team – – in case you missed it, you can read it here.
This month, we talked to Susan Waddington, our Customer Relations Supervisor, to find out more about how the team helps the residents of Bury and Bolton.
What's the role of the Customer Relations team?
We're the link between our clients and our internal advice teams. We're the backbone of the organisation and we make sure client enquiries get where they need to. We're often the first impression that clients have of CABB, and we pride ourselves on our friendly and personal approach.
There are 9 members of the team and we deal with incoming client enquiries: via drop-ins, phone calls, and emails. Two members of the team cover only office admin work e.g. incoming / outgoing post.
When a client contacts CABB, their issue is the most important thing to them at that moment. Our team members could be on the reception desk or the phone, reassuring the client that we can help, saying the right thing at the right moment.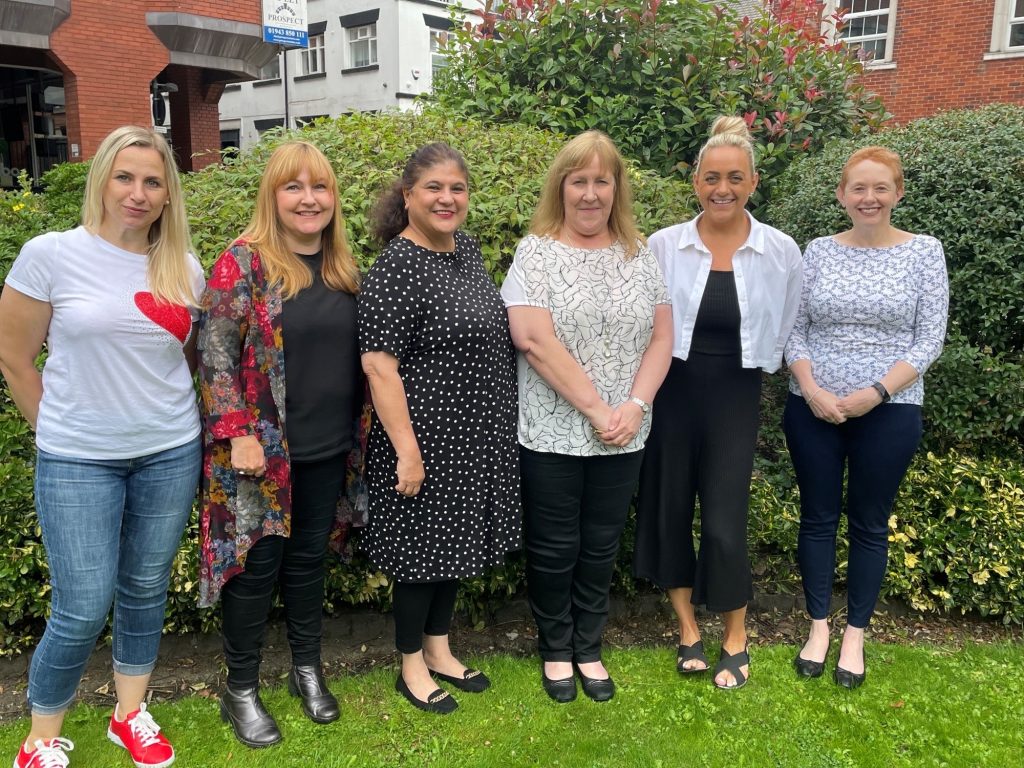 What sort of issues does the Customer Relations team help people with?
As we're the gateway to clients accessing CABB for advice, the issues we deal with are very varied. We work across all areas of the advice teams as well as dealing with incoming email referrals from partner organisations, so we need to have a broad understanding of advice needs.
The Customer Relations team makes sure that all advice needs are taken care of, whatever issue the client presents with. We use our knowledge and experience to read between the lines and ask the right questions to decide where to signpost.
We can sign clients up under Legal Help funding. Getting this completed quickly and accurately means that our advisers can start working on resolving the client's issue. Our team also deals with initial debt assessments, gathering information about the client's financial situation and making sure they get the right advice from the right team.
What are some of the most common issues the team sees? Have any problems been particularly common recently?
During the pandemic, we've seen an increase in benefits enquiries, likely due to employment changes like the furlough scheme and businesses making redundancies. We've also seen more general employment enquiries, and the two issues are often linked.
There has been a surge in Universal Credit claims over the past 18 months, and clients have been contacting us for help completing their applications. We've also received more referrals from partner organisations.
Housing and debt enquiries eased off due to the protections that have been in place during the pandemic. Now that these protections have been removed, we're getting more clients contacting us with debt and housing problems.
How has COVID-19 affected the way your team works?
We've been operating with fewer staff throughout the pandemic. Some of us have been working from home; others have been in the office supporting advisers working from their homes.
Those in the office were also able to play a vital role in supporting anyone who attended the office for support – during the pandemic, we had clients attend the office who needed support due to domestic violence. The Customer Relations team played a vital role in ensuring we were still able to provide direct, easy access to services for those who needed it most.
Not being able to see the majority of our clients face-to-face has been challenging, especially when we need to complete paperwork. CABB found new ways of working, invested in software so forms can be completed electronically, which has made the process much easier.
CABB is also looking at new ways of reaching clients and continuing to provide advice, and we launched a video drop-in during the pandemic.
We have a great team – we pull together and work together, doing what we need to in order to get around issues.
What do you enjoy most about working for CABB?
We're the go-to when there's nowhere else to go. If we can't help, we might know an organisation who can, and we can signpost clients in the right direction. There's nothing more rewarding than contributing to a client moving from street homelessness to being offered accommodation. Our team does one little bit to help clients get on the right track.