Make a Referral
If you wish to send a referral to us, please complete and submit the form on the left. The form will allow you to self-refer, or send a referral to us on behalf of someone you are working with.
Please ensure you have explicit client consent if you are referring someone to us on their behalf.
We aim to respond to all referrals within 5 working days. Calls may be from a withheld number. If, after two attempts, we are unable to make contact, we will close the referral.
We need to ask a few questions about the problem, and about the client/ you. This allows us to provide the most appropriate advice. We'll also need to record this information. We have a legitimate interest to do this so that we can help with your enquiry.
We also use the issues clients come to us about to improve our service and tackle wider issues in society, in a way that you can't be identified. For more information about how we handle data, please view our privacy policy.
Please note, if you are making a referral to us on behalf of someone; we are unable to provide any updates on their case/ engagement with us. We will make contact with the client directly.
Our Bolton office is located at:
1 Victoria Plaza
Oxford Street
BL1 1RD
Our Bury office is located at:
First Floor
5-10 Market PL
BL9 0ND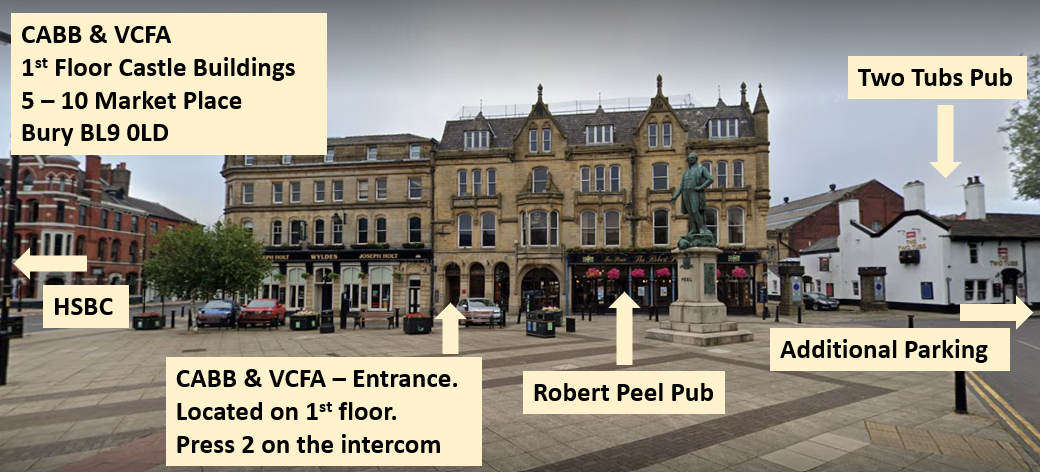 Media Requests
From expert comment and analysis to great case studies, we have a vast amount of information at our finger tips.
If you are a journalist and would like our input into a news item/ story affecting the local communities, please complete this form.
Our CEO will then make contact.

 
Please note, the above contact form is not a channel to access advice. If you need advice, please visit this page.